Meet De L'Ile! Our Plateau Artist of the Month.
How and why did you decide to create De L'Ile?
We met during a school trip to Germany as part of our bachelor's degree in Environmental Design. We quickly became friends by dint of sleeping side by side in the living room of our apartment in Berlin; Judith slept on a swimming pool inflatable mattress while Marilyne, a little more princess-like, slept on the couch. We realized that we weren't only accomplices in friendship but that we were also alike on the creative level! We did not want to lose that when our bachelor's degree was finished, so we decided that we had to work together on a project that was specific to us. At the same time, we began to embroider for pleasure and for our friends, and by seeing their interest; we thought that this would be our project! Finally, we embarked, a little naively, in this entrepreneurial adventure with the aim of creating, having fun and learning, hand in hand!
Photos via @de_lile
How did you come up with the name De L'Ile?
It is the story of a long obstinacy; we wanted something that was not cheesy, quite timeless, almost exotic, then "De l'Ile" is the only proposal of name that suited almost everything haha. Same story for the logo and in the end we love it!
Which concerts are you most excited to see at POP this year?
We listened to Avec pas d'casque while preparing our display, thinking about how genius it is. It is super simple, but hyper reflected and rich at the same time. We almost had a tear in our eyes. So we cannot wait to go cry at their concert :)
Which celebrity would you love to dress?
We've been fantasizing about dressing Pierre Lapointe for a long time. We love his very elegant eccentricity!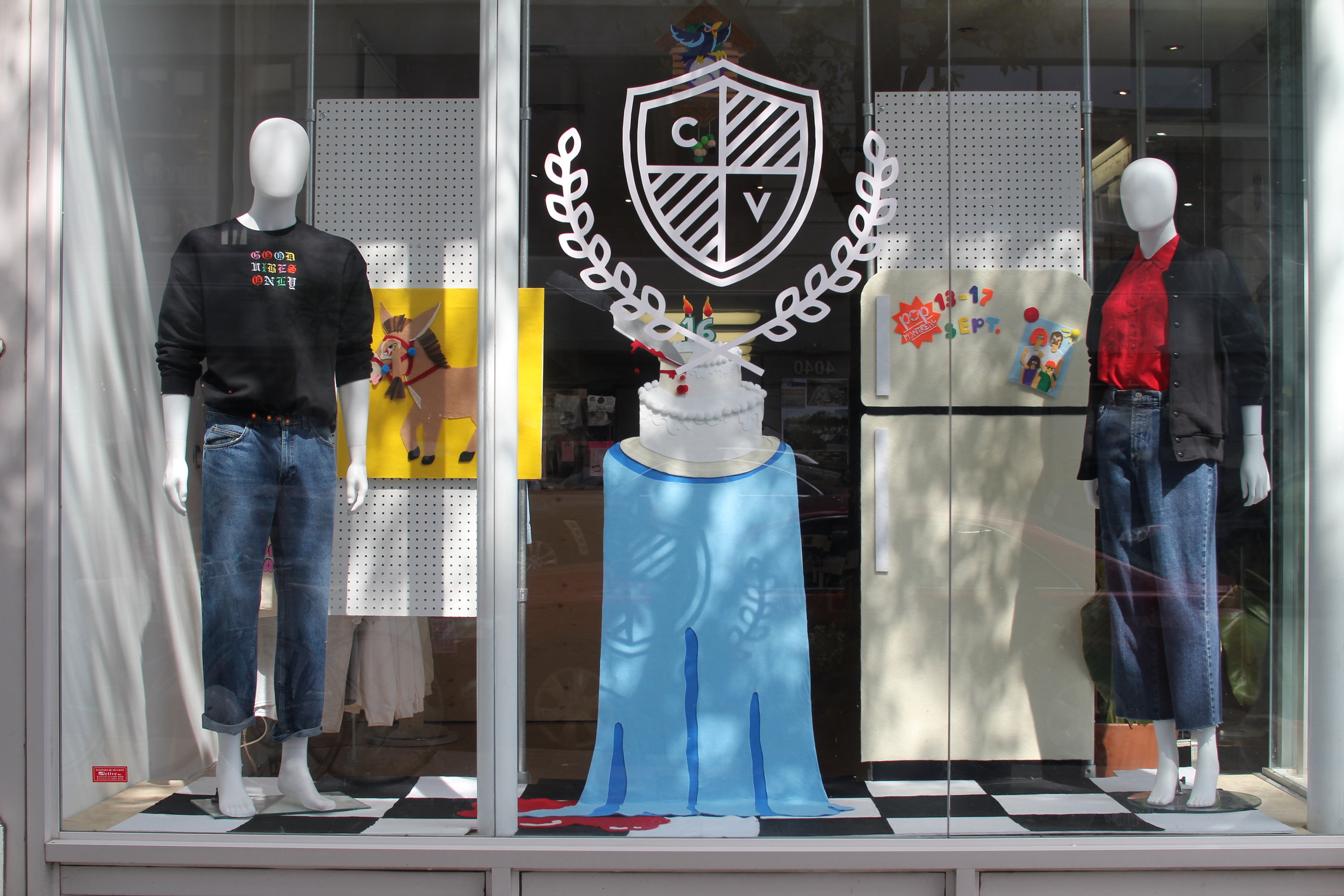 Installation at our Plateau shop!
Where do you get inspiration for your designs?
From everyday life, as simple as that. We are also very nostalgic, and we often draw inspiration from our childhood and adolescence's memories, so no need to tell you that we were really excited about Pop Montreal's Sweet Sixteen theme this year!
What music are you listening to at the moment?
Forever listening to Daniel Bélanger.
If you could have one superpower, what would it be?
We think teleportation would really do us no harm!