Our POP Diary
The Citizen team took on POP's Sweet 16 this past Wednesday to Sunday.
We thought it would be fun to share some of our favourite moments from the festival!
We present to you... Our POP Diary.
Wednesday!
Jessy Lanza //
Late night at Piccolo, this show had the entire Rialto buzzing. Everyone in the audience was having the best time, dancing wild and carefree in what little space they had. Jessy Lanza owned the stage as a solo performer, grooving with an amazing amount of energy. She had abstract video's projected behind her, and a captivating light show. Sadly we didn't get any pictures... We were way too busy dancing!
John Maus //
This show was FUN. The lighting was imaginative, with two colours at a time. Purple and red being my fave duo. John Maus has quite the stage presence... punching himself in the head being a reoccurring move, alongside lots of jumping. Wish they played some more of my faves, but overall the music was great live and the vibe was fun!
Weyes Blood //
*Excuse my extremely poor quality images but Natalie of Weyes Blood had the best outfit and hair... I had to document*
Her voice was angelic and she was very poised. Natalie wore a mint, silky blazer over-top of an off-white, button down collared shirt. Her pants matched the silk blazer. The band played a solid selection of songs, a majority of which left parts of the crowd quite mesmerized. Loved the faux candelabras for the spooky vibe, can't wait until I can see Weyes Blood the next time they're on tour.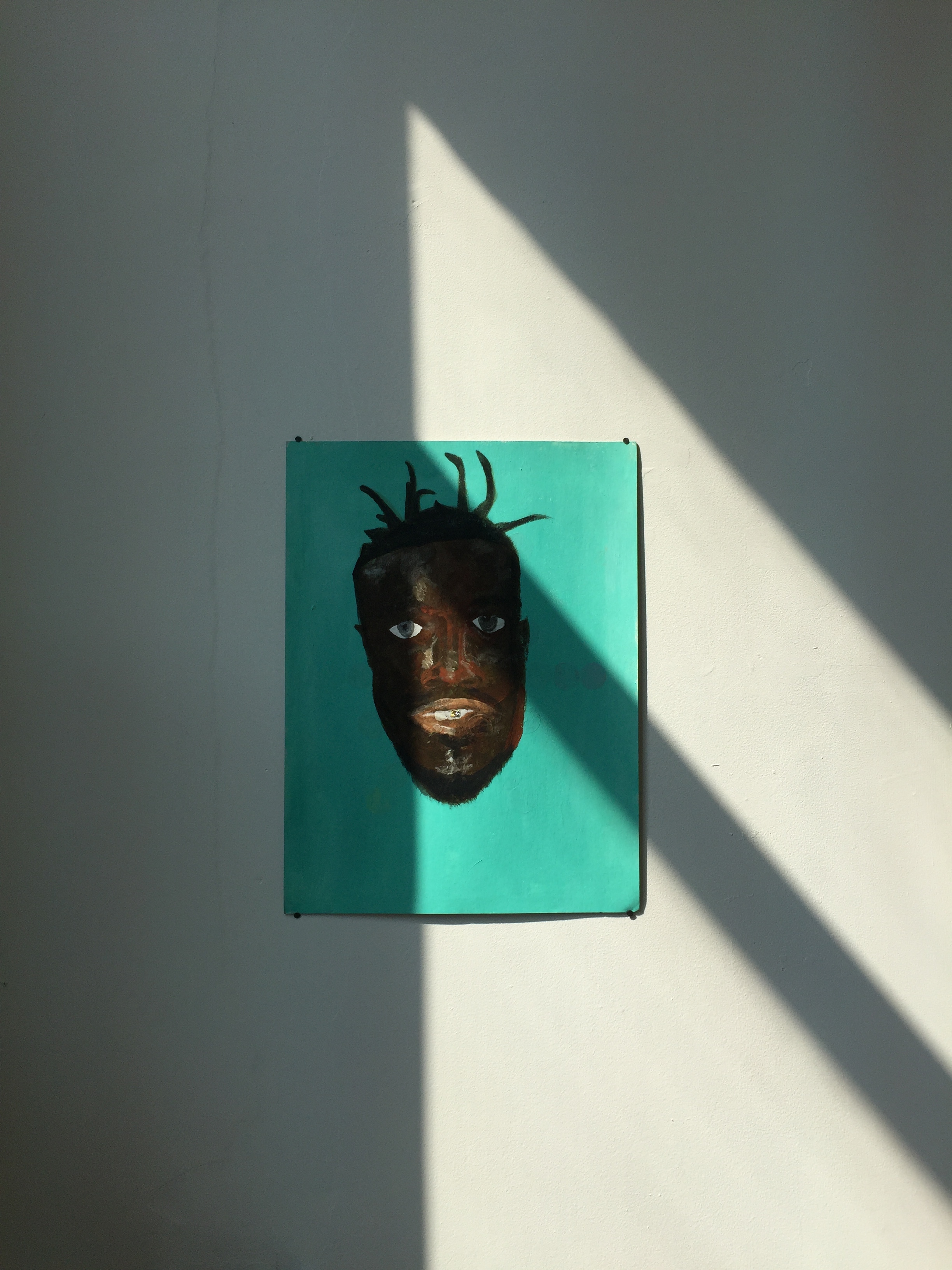 ArtPOP //
ArtPOP had collections up at two venues all weekend, displaying the works various visual and performance artists. One of the works that we really enjoyed was that of Jay "J-Berd" Keating. He came to POP both to perform and to show his art, and although we didn't catch his set, we enjoyed the musicality and dynamism in his painting.
Jay Som //
Jay Som left us breathless. Melina's vocals were hauntingly beautiful, and when mixed with the complexity and energy of the instrumentals, the effect was breathtaking. We could have watched them perform all weekend... what a way to end the festival!
Thank you for checking out Our POP Diary <3
Looking forward to another great POP festival in 2018!